We are in informal group of White water SUP (Stand-up paddle) in the Alpes-Maritimes (French Riviera) region.
Our goals:
We got as well a Facebook group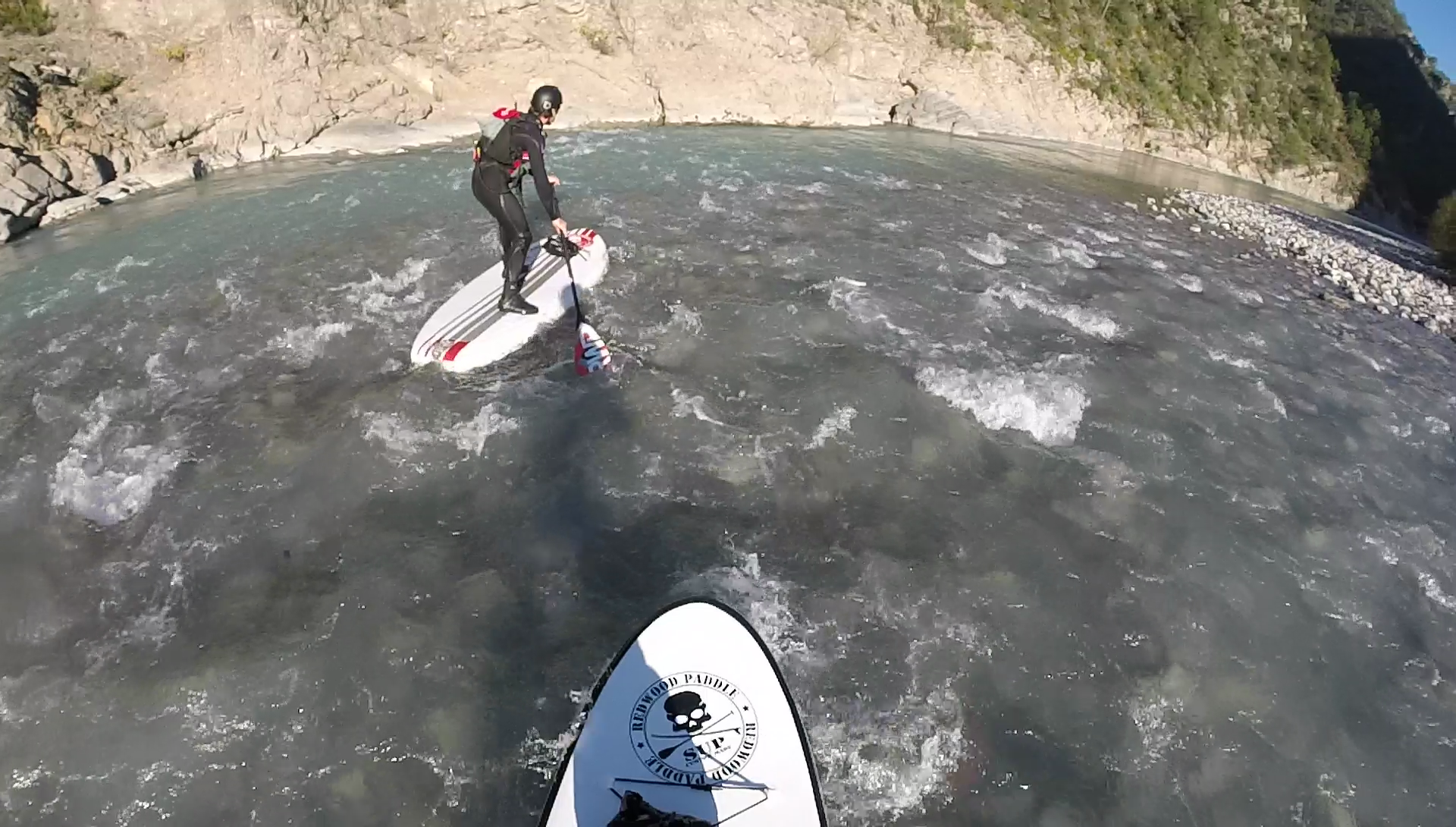 [*] La Brague can only be run during floods and seems too technical Cagne, Gabre, Cian, Coulomb seem too small. La Bévéra is pending for exploration.